Have you ever done a vision board? Do you know where it is? Great.You can throw it away now. Many people have vision boards that are just glorified art projects they did over wine and whine with friends. Beyond The Board is more.
Beyond the Board is a complete visioning course because building the vision for your life is more than cutting out pretty pictures of what you want your life to be. You need a plan and that plan has to come from inside you. You need dedicated time to think about what you really want for your life and most importantly, why you want it.

Don't worry...You'll still do a board.
But, your board will be way better than you imagine and...
It will be so easy to do because of the exercises you'll go through doing the personal coaching process. This course will take you through each section of your board and give you personal coaching exercises to help you determine what goes on the board. When you finish this course, you won't just have a vision board. You'll have a plan!
Class Curriculum
The Basics
Available in days
days after you enroll
Identity Exploration
Available in days
days after you enroll
In A Perfect World...
Available in days
days after you enroll
Frequently Asked Questions
How long do I have to finish the course?
You have access to the online course for 6-months with an option to renew.
What If I get behind?
Impossible! You can't get behind in a self-paced, guided course. You are never ahead and never behind. You are always exactly where you are supposed to be in this course. Some lessons will take you longer than others because you may need time to reflect. Others, you may zoom right through.
Does the course include vision board materials?
No. The course will give you ideas on what to include on your board, but the materials will be your truly unique style.
Do I have to do a vision board at the end?
No. But, vision boards are a lot of fun and they serve to motivate you on the journey toward your goals.
What if I need additional help?
The full BTB course includes six (6) group coaching sessions in addition to the peer mentoring discussion boards. When you enroll in the full course, you will be added to the group coaching course. If you want 1:1 coaching toward your specific vision, you can enroll in BTB Complete, which includes six (6) private coaching sessions.
How does group coaching work?
Group coaching is conducted in our Zoom Room. When you purchase the Full or Complete BTB course, six weeks of group coaching is included. You may continue group coaching beyond the six weeks with a group coaching subscription.
Can I just hire you for life coaching?
Sure, the BTB Complete course includes six 1:1 life coaching sessions.
My question isn't listed. How can I get an answer?
Send your questions to: shinetyc@kamrynadams.com
Your Instructor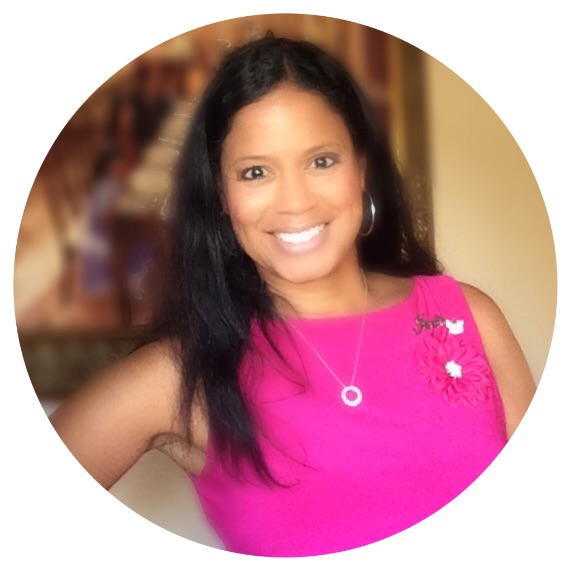 I live in Metropolitan New York, but I was born and raised in Appalachia. I'm a down home country girl turned city chick doing the absolute most to live out my purpose. I've lived in seven states across the US from California to Connecticut and traveled extensively around the world. I studied chemistry, and pharmacy, and marketing—all because that's what was expected of me. I spent over a decade at a fortune 50 company and then tried my hand at a fast-paced, boiler room private equity firm. Both were amazing experiences full of incredible people, but it just wasn't for me. I felt like there was something more.
After being a very successful global executive,I packed up all my plaques, trophies, and awards and I took the leap to live my dream of running my own company. I wanted to leave a place for my children and grandchildren. So in 2008 I created what is now known as The Kamryn Adams Company.
Since then, I've written five books and coached over a thousand clients. I've created products and services to help people find happiness and self-love all while staying true to their values and beliefs. I learned that you don't have to compromise your faith to be successful. You don't have to sacrifice yourself to keep up with the status quo. You can be exactly who God created you to be and find tremendous success and financial gain.
I'm a self-proclaimed bible nerd who loves word games and strategy puzzles. I hate to exercise so I live a low-carb, sugar-free life and I don't like ratchet reality TV. I'm a Christian, the kind that read The Bible, prays, and tries my very best to love everyone. My childhood was abusive. My young adult life was broken and tumultuous. But, God took all of it and created the amazing woman I am today. Yay God! And Yay me!
I can unapologetically say that I love this version of myself and I want to help you become the most powerful, purpose-filled version of yourself so you can truly love yourself, too.